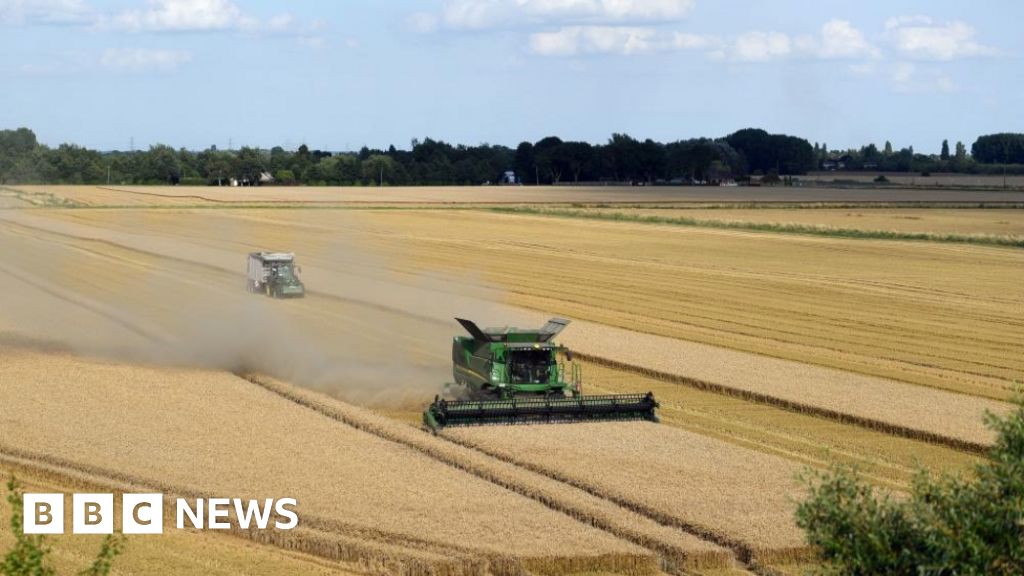 Norwich life sciences groups to share £163.9m investigation funding
By Pete Cooper
BBC News, Norfolk
13 minutes ago
Image caption,
The funding will go towards investigation into sustainable crops and biodiversity
3 life sciences groups will share £163.9m of funding more than the subsequent 5 years, the government has announced.
The funds will go to the Earlham Institute, John Innes Centre and Quadram Institute, which are all primarily based at the Norwich Analysis Park.
It was aspect of additional than £376m invested by the Biotechnology and Biological Sciences Analysis Council (BBSRC).
Roz Bird, from Norwich Analysis Park, mentioned investigation operate would "assist boost the lives of persons about the planet".
The BBSRC is aspect of UK Analysis and Innovation, which directs funding from the science spending budget of the Division for Enterprise, Power and Industrial Technique (DBEIS).
The Earlham Institute will get £31.4m for investigation into cellular genomics – the study of the genetic makeup of a single cell – and biodiversity.
Image caption,
The 3 groups are primarily based at the Norwich Analysis Park
Prof Neil Hall, Earlham Institute director, mentioned it was "embarking on an extremely ambitious, hugely-collaborative, and multidisciplinary programme of investigation we think will be transformative for the field of life science – as effectively as benefiting worldwide society in the lengthy term".
The John Innes Centre will acquire £76.6m for operate into plant and microbial science, like investigation into sustainable, resilient and robust higher-yielding crops.
Director of the centre, Prof Graham Moore, mentioned the group and other folks on the investigation park have been operating on "the challenges of transitioning to net-zero agriculture, enhancing public wellness and mitigating the effects of climate transform on meals safety".
Quadram Institute Bioscience will also get £55.9m for investigation programmes focused on gut wellness, microbiology and meals.
Director Prof Ian Charles mentioned the funding permitted the Institute to "concentrate on delivering science programmes to market human wellness and assist tackle actual-planet worldwide challenges such as meals spoilage and the hidden hunger triggered by deficiencies in essential micronutrients important for wellness".