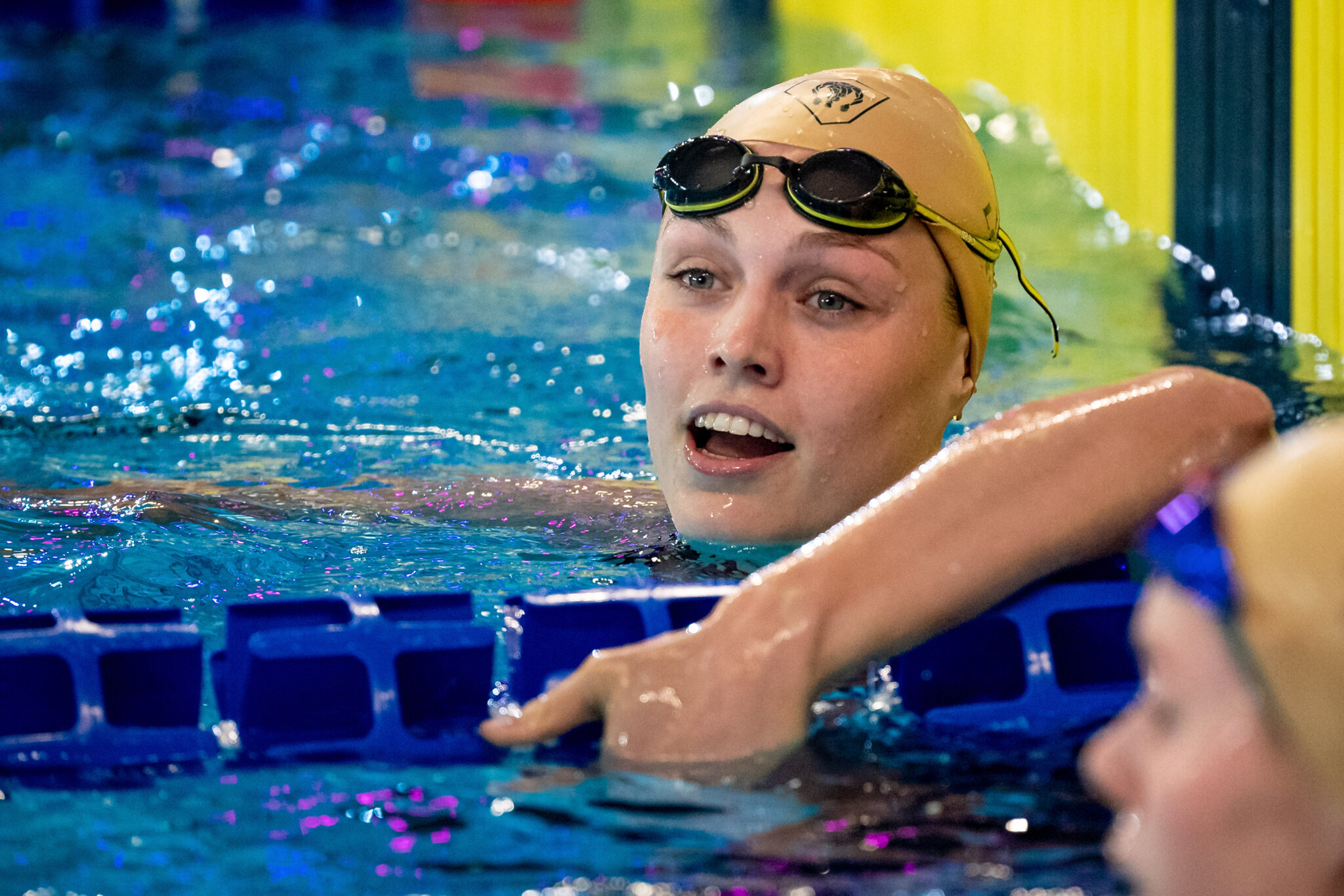 Who's Missing From the 2023 Australian World Championship Trials
2023 AUSTRALIAN WORLD CHAMPIONSHIP TRIALS
With the release of the start list for next month's Australian World Championship Trials, we now know who will and who will not be competing at the elite World Championships-qualifying event.
We reported earlier today how 31-year-old Cate Campbell is opting out of the domestic competition due to having a cold, although the speedster had earlier said she would forego Fukuoka even if she had made the Aussie squad.
After further combing through the entrants, however, there are several other key green and gold team members who will be absent from Melbourne.
William Yang
24-year-old Yang recently revealed that he will soon be undergoing back surgery to address a benign tumor on his spine.
Yang represented Australia at the 2022 Commonwealth Games where he took home two gold medals from relays. He also placed 5th in the men's 100m freestyle event.
Prior to that, the New South Wales Institute of Sport swimmer claimed gold in the mixed medley relay and silver in the men's 4x100m free relay at the 2022 World Championships.
His absence opens the door for another potential would-be 100m freestyle individual finalist, as well as a potential slot on the men's 4x100m free relay.
Zac Incerti
Zac Incerti's absence is more of a mystery, with the 26-year-old having had a viable shot at both the individual 100m free, as well as a spot on the men's 4x100m free relay.
Incerti represented Australia in Tokyo where the ace helped his nation score bronze in both the 4x100m free and 4x200m free relays.
At last year's Commonwealth Games, Incerti also was a big-time relay contributor, assisting in the gold medal results of the aforementioned squads in addition to the 4x100m mixed free event.
Since then, however, the former Marion swimmer-turned-USC Spartan has been relatively quiet, with his last known competition represented by the 2022 Queensland Championships in December. At that competition, Incerti clocked times of 50.11 in the 100m free and 1:49.16 in the 200m free.
We've reached out to Incerti in the past to inquire about his status but have not yet received a response.
Minna Atherton
We reported earlier this month that short course World Record holder Minna Atherton is currently dealing with an injury and her participation in these Trials was touch-and-go.
However, she is indeed absent from the start list, which closes the door on any World Championships hopes.
The 23-year-old short course World Record holder's last meet was the Sydney Open in early May where she posted times of 27.64 in the 50 free, 58.59 in the 100 free and 30.24 in the 50 back. Her lifetime bests sit at 25.72, 56.42 and 27.49, respectively.
Atherton, who trains under Chris Mooney at Bond University, was third in all three women's backstroke events at the 2022 Australian Nationals, missing the World Championship team after winning three medals, including gold in the mixed 400 medley relay and silver individually in the 100 back, in 2019.
Atherton did qualify to represent Australia at the 2022 Commonwealth Games, however, where she finished fourth in the 100 back (1:00.02) and 200 back (2:09.40).
Jack Cartwright
24-year-old Jack Cartwright competed at last year's World Championships, helping Australia score gold in the 4x100m mixed free relay and silver in the men's 4x100m free relay.
However, Cartwright will not get a chance to repeat his performances as he is not competing in Melbourne.
As a refresher, the St. Peters Western standout dropped out of the 2019 World Championships Trials due to a nagging shoulder injury. Perhaps that has begun to rear its head again. We've reached out to Cartwright for comment.
In the meantime, Cartwright's latest competition came at this year's non-selection Australian National Championships. He produced times of 22.69 in the 50m free, 49.35 in the 100m free, and 1:50.59 in the 200m free.
Jenna Strauch
26-year-old Jenna Strauch is another surprise withdrawal from these World Championship Trials.
The Richard Scarce-trained breaststroke star has been on an upward trajectory, securing medals both at last year's long course and short course World Championships. At the former, Strauch captured silvers in the individual 200m breast and the medley relay while at the latter she claimed gold and silver in medley relays.
As with Cartwright, she, too, raced at last month's Aussie National Championships and didn't look out of her element. She clocked times of 31.16 in the 50m breast, 1:08.16 in the 100m breast and 2:25.94 in the 200m breast. Her career-best marks sit at 30.77, 1:06.37 and 2:23.12, respectively.
Mitch Larkin
Two-time individual world champion backstroke Mitch Larkin is still struggling to find his footing after ranking among the world's best.
The national record holder followed his 2015 gold medals in the 100m and 200m back with a silver medal-worthy 200m back performance in Rio and claimed 100m back bronze at the 2019 World Championships.
However, Larkin came up empty at the 2020 Olympic Games which sparked a move from coach Dean Boxall at St. Peters Western. The 29-year-old landed at Chandler and has been trying to recapture his previous career-best times since.
Larkin raced at the 2022 Commonwealth Games and placed 11th in the 50m back (25.53), 6th in the 100m back (54.30) and 4th in the 200m back (1:56.91). He also finished 9th in the 200m IM with a time of 2:01.59 in Birmingham.
Birmingham appears to have been the last time that Larkin has raced, as he opted out of last month's National Championships.