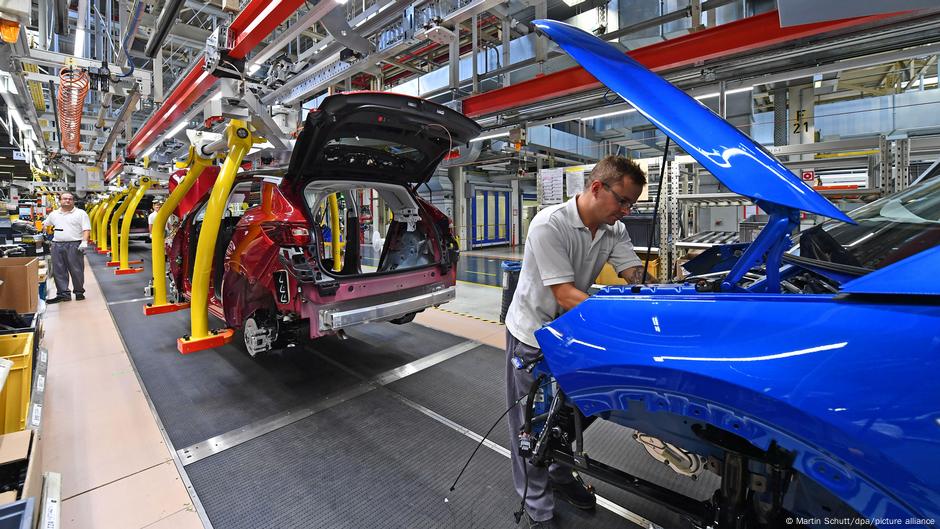 German economy enters recession, shrinks 0.3% in 1st quarter – DW – 05/25/2023
Germany's economy shrunk slightly in the first quarter of 2023 compared with the previous three months, thereby entering a technical recession, data showed on Thursday.
A preliminary estimate had shown GDP stagnating at zero growth in the first quarter — meaning Germany would have narrowly escaped a recession.
What did the data show?
Gross domestic product (GDP) fell by 0.3% for the quarter when adjusted for price and seasonal effects according to the data from the Federal Statistical Office, Destatis.
"After GDP growth entered negative territory at the end of 2022, the German economy has now recorded two consecutive negative quarters," said Destatis President Ruth Brand.
The January to March figures follow a drop of 0.5% in the fourth quarter of 2022. A recession is commonly defined as two successive quarters of contraction.
Inflation continued to take its toll on the German economy during the quarter, the office said. This was
reflected in household consumption, which was down 1.2% quarter-on-quarter after price and seasonal adjustments.
Private households spent less on food, drink, clothing, shoes and furniture than in the previous quarter.
They also bought fewer new cars, possibly due to the discontinuation of government subsidies at the end of 2022.
There was a ray of light when it came to investment, which was up in the first three months of the year after a weak second half of 2022.
rc/nm (dpa, AFP, Reuters)