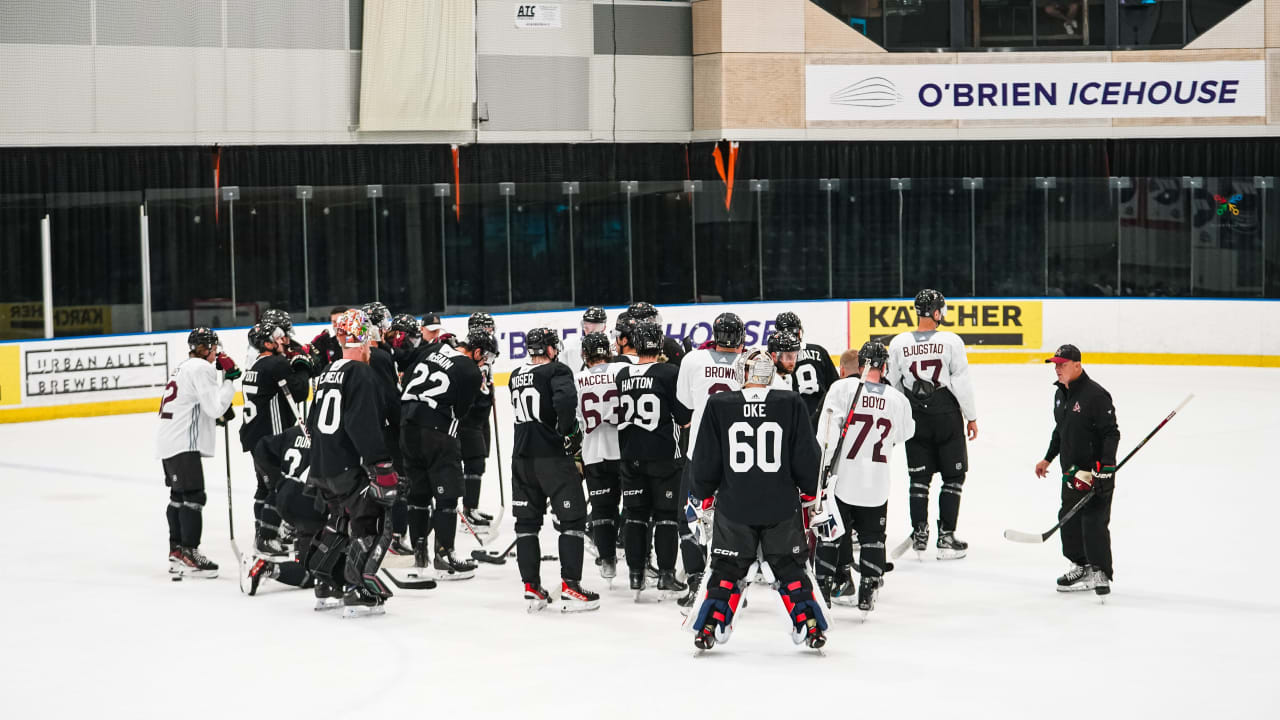 Melbourne Embraces Coyotes as Education Camp Kicks Off: A Neighborhood Passionate About Sports
Forward Clayton Keller expressed his excitement about becoming in Melbourne, Australia, for the Coyotes' education camp. In spite of a lengthy and tiring journey, the group showed no indicators of jetlag and straight away started their intense skate upon arrival. Keller, who skated alongside Nick Schmaltz and Barrett Hayton, commended the team's expertise in Melbourne so far.
The Coyotes are taking benefit of this trip to strengthen their group dynamics, specially with the influx of new players acquired through the busy offseason. Basic Manager Bill Armstrong and his employees added Jason Zucker, Alex Kerfoot, Logan Cooley, Matt Dumba, and Sean Durzi to the roster. Opening education camp with a lineup that closely resembles the opening-day lineup is not a popular practice, but each the Coyotes and the Kings are performing so in Australia.
Keller emphasized the value of group bonding and obtaining to know the new additions. Obtaining the complete group present in Melbourne offers an chance for the players to devote time with each other and create chemistry, which will eventually advantage their efficiency on the ice.
Head coach André Tourigny admitted to becoming uncertain about the team's efficiency following a lengthy day of travel. Having said that, he was pleasantly shocked by the Coyotes' power and engagement through practice. In spite of the lack of sleep, the group appeared energized and displayed a powerful focus to detail. Tourigny acknowledged that jetlag could have an effect on the group later in the week but all round, he was pleased with their initial efficiency.
In conclusion, the Coyotes are excited to be in Melbourne for their education camp. They have swiftly adapted to the time distinction and have currently begun their intense practice sessions. The group sees this trip as an chance to bond and integrate new players into the roster. In spite of the lengthy journey and possible jetlag, the Coyotes have shown enthusiasm and dedication to their education.