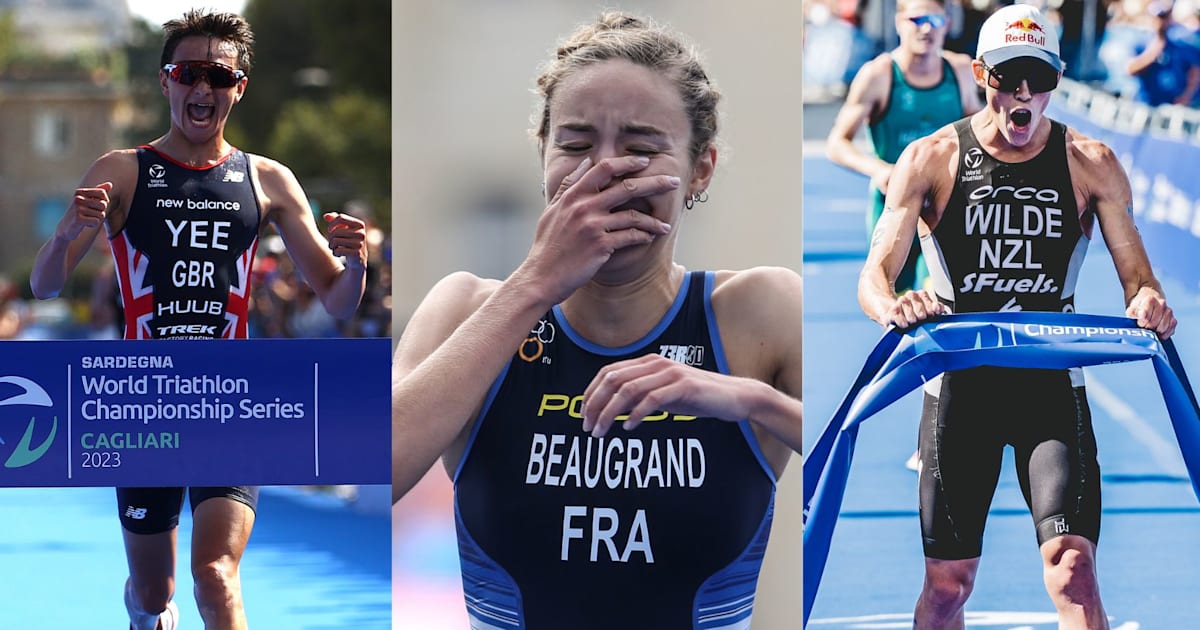 Looking Ahead to the Thrilling 2023 Triathlon Finale: Three Unforgettable Title Deciders
The World Triathlon Championship Finals, the prestigious event that determines the world's top male and female triathletes, has ended in thrilling fashion in recent years. Athletes neck and neck, fighting for position on the blue carpet, and making last-minute sprints to secure the world crown have characterized these finals. The upcoming 2023 edition, scheduled for September 23-24 in Pontevedra, Spain, promises to be another exciting race.
In the women's edition on Sunday, there will be a new champion as Flora Duffy from Bermuda, a four-time winner and the champion of the last two editions, and Georgia Taylor-Brown from Britain, the 2020 gold medalist, will not be able to compete due to injuries. Out of the four main contenders, Cassandre Beaugrand from France and Beth Potter from Great Britain are the most likely candidates to take the title. However, Emma Lombardi from France and Taylor Spivey from the United States also have a chance at winning.
In the men's event, there are still mathematically eight athletes who could win the title. Among them are Hayden Wilde from New Zealand and Alex Yee from Great Britain, who faced off in the 2022 edition, resulting in a surprising outcome. The competition is heightened by the ongoing collection of points for the World Triathlon Individual Olympic Qualification Ranking, which will determine the quota spots per nation for the upcoming Olympic Games in France.
It is important to note that the National Olympic Committees hold the authority to select athletes to represent their respective countries at the Olympic Games. Athletes' participation in the Paris Games will depend on their NOC's decision to include them in their delegation. As we anticipate the 2023 edition, Olympics.com has selected three of the most memorable races in the history of the World Triathlon Championship Finals, including last year's thrilling showdown.